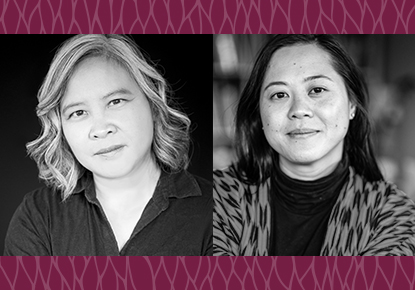 Where

Central Library

Address

This event is being presented in person at Central Library, with the option to view the livestream from home.

Registration required.

Audience

Adults

Language

English

Summary

Join us for a conversation about Reang's new memoir, which explores inherited trauma and the crushing weight of cultural and filial duty.

Description

This event is being presented in person at Central Library, with the option to view the livestream from home. It is presented in partnership with Elliott Bay Book Company, Hedgebrook, and Wing Luke Museum. Books will be available for sale at Central Library on the evening of the event, and signed copies may be available from Elliott Bay Book Company after the program.

This event is supported by The Seattle Public Library Foundation and the Gary and Connie Kunis Foundation. Thanks to media sponsor The Seattle Times. 

This event will be recorded, captioned and then posted on the Library's YouTube channel after the event.


About the Book:

When Putsata Reang was eleven months old, her family fled war-torn Cambodia, spending twenty-three days on an overcrowded navy vessel before finding sanctuary at an American naval base in the Philippines. Holding what appeared to be a lifeless baby in her arms, Ma resisted the captain's orders to throw her bundle overboard. Instead, on landing, Ma rushed her baby into the arms of American military nurses and doctors, who saved the child's life. "I had hope, just a little, you were still alive," Ma would tell Put in an oft-repeated story that became family legend.

Over the years, Put lived to please Ma and make her proud, hustling to repay her life debt by becoming the consummate good Cambodian daughter, working steadfastly by Ma's side in the berry fields each summer and eventually building a successful career as an award-winning journalist. But Put's adoration and efforts are no match for Ma's expectations. When she comes out to Ma in her twenties, it's just a phase. When she fails to bring home a Khmer boyfriend, it's because she's not trying hard enough. When, at the age of forty, Put tells Ma she is finally getting married―to a woman―it breaks their bond in two.

With rare clarity and lyric wisdom, Ma and Me is a stunning, deeply moving memoir about love, debt, and duty.

About the Speakers:

Putsata Reang is an author and a journalist whose writings have appeared in The New York Times, Politico, The Guardian, Ms, and The Seattle Times, among other publications. Born in Cambodia and raised in rural Oregon, Reang has lived and worked in more than a dozen countries, including Cambodia, Afghanistan, and Thailand. She is an alum of residencies at Hedgebrook, Kimmel Harding Nelson, and Mineral School, and she has received fellowships from the Alicia Patterson Foundation and Jack Straw Writers Program. She teaches memoir writing at the University of Washington's School of Professional & Continuing Education.

Susan Lieu is a Vietnamese-American playwright, performer, and author who tells stories that refuse to be forgotten. With a vision for healing, her work delves deeply into the lived realities of body insecurity, grieving, and intergenerational trauma with humor. She took her autobiographical solo theatre show "140 LBS: How Beauty Killed My Mother" on a 10-city national tour with sold out premieres and accolades from L.A. Times, NPR, and American Theatre. Her forthcoming memoir, The Manicurist's Daughter, will be published in 2023 through Celadon Books (Macmillan). You can hear her talk about race, privilege, and parenthood as co-host of the podcast "Model Minority Moms." Susan is an alum of Harvard, Yale, and Hedgebrook.
 

View in Catalog

Ma and Me by Putsata Reang

ADA Accommodations

We can provide accommodations for people with disabilities at Library events. Please contact leap@spl.org at least seven days before the event to request accommodations. Captions are available for all recorded Library programs.

Event Information

For registration information and other questions, Ask Us or call 206-386-4636.
. . . . . . . . . . . . . . . . . . . . . . . . . . . . . . . . . . . . . . . . . . . . . . . . . . . . . . . . . . . . . . . . . . . . . . . . . . . . . . . . . . . . . . . . . . . . . . . . . . . . . . . . . . . . . . . . . . . . . . . . . . . . . . . . . . . . . . . .